Did you know up until 2010 it only took a $35 license to become a Home Inspector Orlando FL?
That's right, in the state of Florida there was no law that said you had to become certified to start a Home Inspection Company Orlando FL.  This left a lot of companies calling themselves Home Inspectors when all they were is licensed as a business. In 2010 the state of Florida changed the requirements to become a licensed and certified home inspector in Florida. They made it mandatory for you to pass a 120-hour course of study that covers a home's structure, electrical system, HVAC system, roof covering, plumbing system, interior components, exterior components, and site conditions that affect the structure. Follow the link to view the requirements to become a Home Inspector Orlando FL.
BEWARE ~ This new law allowed those with just a business license to prove they had performed 120 home inspections to be grandfathered in. What that means is the same home inspector that only had a license and no experience other than the 120 home inspections performed are still allowed to perform Home Inspections in Florida.
Questions to ask a Home Inspector Orlando FL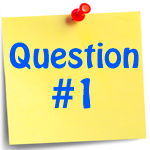 What education and experience does the Home Inspector Orlando Fl. have besides the certification?

Between John & Bill they have over 30 years combined experience in all areas of building and remodeling. Both have gone through extensive training to become a Home Inspector Orlando FL and know what it takes to inspect properties.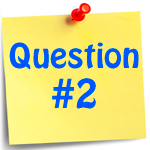 Does the home inspector carry Error & Ommisions and General Liability Insurance?
Error & Ommisions is important because if the home inspector does not disclose something and you purchase the home only to find out that something went majority wrong it will be covered under the error and ommissions insurance.
General Liability covers the home inspector as well as the home owner if the inspector should get injured or damages property at the time of the inspection.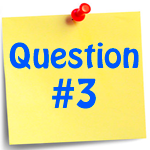 Do they check everything or a representative number of items such as all outlets or just some outlets?
Many certification organizations tell you that you only have to check a "representative" number of outlets, windows, doors and other items. We check EVERY outlet, EVERY window and EVERY door. We had a situation where we checked every outlet in the kitchen of a client's home and due to improper wiring the outlet blew up our outlet tester and actually started a fire.
Imagine if we had only done a "representative" number of outlet checks and that was not one of the outlets we checked? This is why we check them ALL!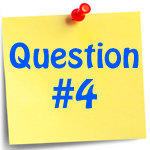 How long have they been in business and how many home inspections have they performed?
With Bill and John's thorough knowledge they are able to give their clients a proper understanding of what needs repair, how it should be repaired and a general idea of the cost while easing their clients fears. We have been in business since 2005 performing over 3,000 home inspections. In those years we have never missed an item on a report and have saved many real estate deals.
By asking these questions BEFORE you hire a Home Inspector Orlando FL you will have a better sense of just who will be inspecting your home. You'll know how much experience they have, if they are covered by their insurance, what is included in the home inspection, how long they have been a home inspector and how many home inspections they have performed.
Trust A Thorough Inspection to be your home inspector Orlando Fl.
Call us Today! (407) 476-0257
Share