Wind Mitigation Inspection ~ a program that could save you up to 45% off your Homeowner's Insurance!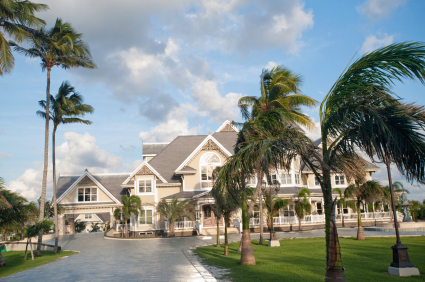 In 1992 Hurricane Andrew hit Florida and caused 26.5 Billion dollars in damage. To decrease the damage of future storms, the Government is giving Florida homes owners incentives to put things in and on their homes to decrease wind damage.
As stated in Florida Statute 626.0629, insurance companies are required to offer Florida homeowners "discounts, credits, or other rate differentials…" for construction techniques that reduce damage and loss in windstorms.
Now, a lot of homes already have some of these features and for every one your home has, the Government has required your home owners insurance company to give you a discount.
The average savings that we are seeing is anywhere from $300 – $700 a year off the cost of your homeowners insurance. A Wind Mitigation is the program that the Government created to help homeowners decrease the cost of their home owners insurance.
Every item carries a percentage of discount. Items that determine how much of a discount are:
The kind of roof you have such as shingles that meet the Florida Building Code 2001 or later or homes in south Florida, Miami-Dade or Broward counties, South Florida Building Code 1994.
The age of the roof
How the roof decking is attached to your trusses – staples or 8d nails
How the trusses are attached to the exterior walls – trusses are attached in the old days by toe nailing the truss to the top plate of the wall. From there they started using Hurricane clips and the new code uses Hurricane straps.
Do you have storm rated doors and windows or storm coverings for doors and windows. (½ inch plywood is a Florida Building code acceptable covering for your doors and window )
ALL these items give variable discounts for what your home has.
Types of Structures that qualify you for this discount are:
Single Family Homes
Multi-Family Homes
Townhomes
Condominiums
Commercial Buildings
How Much does a Wind Mitigation Inspection Cost?
Cost of wind mitigation inspection (Alone) ~ $100.00 & takes less than 15 minutes! (Orange, Volusia, Seminole)
Cost of wind mitigation inspection (Alone) ~ $125.00 & takes less than 15 minutes! (adjoining counties)
Cost of wind mitigation inspection (with a complete home inspection) ~ $75.00 & takes less than 15 minutes!
Don't let another month go by without saving money!
Call (407) 476-0257 and start saving today!